Linked Up For Animals
- Our Mission -
To turn the many individual voices and actions of animal lovers, advocates, and organizations into a powerful unified voice to make real change in the world of animal well-being.
Proud to announce our financial support of $500 to this amazing animal organization.
ZAZZY CATS KITTY RESCUE is a Non-Profit Public Benefit Charity Organization based in Long Beach, California. Their rescue was founded for the primary purpose of rescuing high risk cats, kittens, expectant and nursing queens directly from the community as well as city and county shelters in the greater Los Angeles area.
The TNR Coalition of Greater Los Angeles County
Become a member of the LUFA Social and join our TNR group
as we gear up to help the community cats of Los Angeles.
Celebrating Organizations Helping Animals
Animal Sanctuaries Welcome Our Support
What Our Clients Are Saying
Hi, my name is Tippy. After I was rescued, I spent time at Marshall's Piggy Paradise meeting friends like Kat who volunteered through Best Friends Animal Sanctuary. You may not know this, but it is hard for us to trust humans.


To start, life was really hard for me. I was so hungry, I was eating dirt. I had wasted away to just skin and bones when Reality's Chance Sanctuary rescued me. They gave me good food and lots of love, which got me feeling much better.
I was so cold that first day. Teri found us on the freezing cold cement. My three siblings had already passed away and mom was nowhere in sight. Teri wasn't sure what to do, but my situation was so bad she just couldn't leave me there.
Should I Adopt or Foster?
Adopt or Foster An Animal, Save a Life
According to the Humane Society, nearly 2.7 million healthy, adoptable cats and dogs are euthanized in shelters in the U.S.A. simply because there is not enough space for the animals. When you decide to adopt or foster a pet, you're doing one of the best things to help the homeless pet communities of our country.
The Humane Society of the United States shares: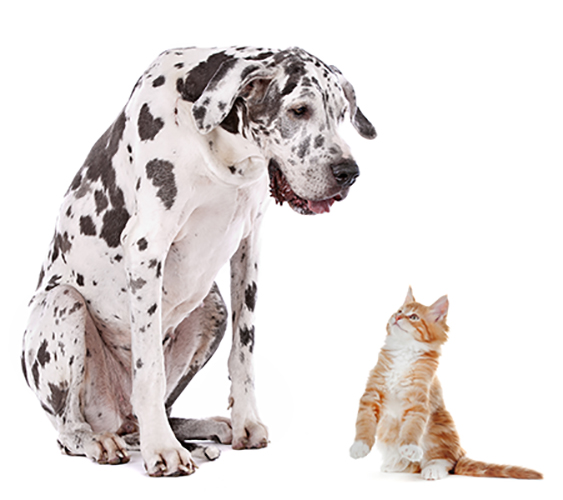 Adopting -vs- Foster Parenting
The biggest difference between adoption and fostering is the time commitment. Adopting is a full-time commitment over the pet's remaining life span -- 15-20 years or more if you adopt a puppy or kitten. Fostering is a full-time commitment but lasts for a limited period of time.
ASPCA President & CEO Matt Bershadke shares: