Frequently Asked Questions
Membership Registration Questions
What is the difference in membership for Individuals and Animal Organizations?
We believe the LUFA World family can make a significant difference for animals around the world. We urge you to be their voice by signing petitions for animal legislation, volunteering at a local animal event, fostering and by donating money to your favorite organization. The LUFA vision is huge and needs all of us to do a small part for the animals we love and cherish. After you register an account, please jump on to LUFA Social and let the world know, you are now a member of the largest army of animal lovers ready to protect animals every day.
By joining the LUFA's online family, our collective voice grows stronger every day. There are two types of membership available: Individual and Organization memberships for nonprofits and animal shelters.
The Individual Membership
The Individual membership was designed for and has the potential to create an amazing network of people connecting to help animals. All of us can work together or separately, big actions, little actions, all of them will result in a powerful, positive impact on the lives of animals, and humans.
To register you must:
Love animals
Must be 18 years old
Must be respectful of all organizations and members on LUFA Social
The Organization Membership
Registering your organization (animal sanctuary, nonprofit or shelter) is a wonderful way to elevate your organization's visibility, share your successes, find volunteers, announce events, fundraise and reach larger audiences, in real time.
To register your organization, you must:
Represent a registered official 501c3 nonprofit animal organization with an EIN (employer identification number) or an animal shelter.
If you represent an animal welfare group, but are not an official animal shelter or 501c3 with an EIN, please register for an individual account and create a group page for your animal organization.
Love animals
Must be 18 years old
Be respectful of all organizations and members on LUFA Social
Organization Memberships can be listed on LUFA PAGES
Once you complete your organization's registration, you will be able to list your organization in the directories on LUFA Pages. Creating your directory listing allows you to put a little shine on what you do by adding information the public will use. Our goal is to help highlight your organization and the amazing work you do. If your organization is already listed, you will be able to claim your listing but you must register your organization first.
How do I activate my account?
How do I delete my account?
Accessing LUFA Social
What is the direct link to LUFA Social?
How do I login to LUFA Social?
How do I stay logged in to LUFA Social?
How do I change my profile pic (avatar) photo?
How do I change my profile cover photo?
How can I change my notification preferences?
Posting to LUFA Social
How do I post a video to LUFA Social?
FOR THE BEST RESULTS, we recommend you first upload your video to a hosting service such as YouTube.com or Vimeo.com account.
Copy the Video's url provided by the hosting service. (On YouTube, when you select the the share function, it will provide the video's url. Make sure to copy the url.)
Navigate to LUFA Social and select the Video Icon
Click on the words "add video url"
Paste the video's url into the box of your post.
Give the system a moment to populate the video
Now click in the box below the video to add an intorduction or caption to the video post.
Click the Post Button to complete your post
How do I post photo(s) to LUFA Social?
HELP my photo is posting sideways, How do I fix photo(s) to post right side up?
Listing Organizations on LUFA Pages
How do I add my organization to the LUFA Pages directories?
You must first register your animal organization before you can add/claim a listing for your organization to one of the LUFA Pages directories
Activate your organization account and login

Check the directories to see if your organization is listed. Listings can be posted in more than one directory category, so please check all the categories.

If there is a listing, you can claim it by clicking the orange button that says claim. You must be a registered organization to claim the listing.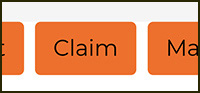 Once our team has verified your claim, it will be approved and the listing ownership will be transfered to your organization's LUFA account. You will then be able to make edits to your listing and update information and photos. Please replace the image on the listing with images of animals in your care and your staff and volunteers.

If your organization is not listed and you would like to list it. Please register your organization for a LUFA Social Account.

Navigate to LUFA Pages

Select the directory category that best suits your organization.

Click the blue button that says: Add your listing here

Follow the directions and enter the information and photos for your organization

Submit the listing for review

The LUFA team will review your listing.

Once approved, the listing will show up in the LUFA Pages directory category you selected. Listings can be posted in more than one directory category.

You will be able to maintain your listing by making edits to your listing to update information and photos.